Opel Corsa: Vehicle checks / Bonnet
Opening
Open the driver's door.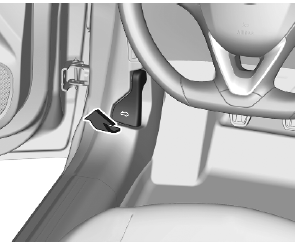 Pull the release lever and return it to its original position.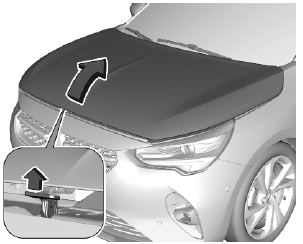 Push the safety catch upwards and open the bonnet.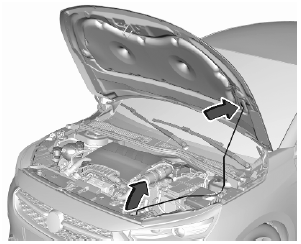 Secure the bonnet support.
Closing
Before closing the bonnet, press the support into the holder.
Lower the bonnet and let it fall into the latch from a low height (20-25 cm). Check that the bonnet is engaged.
Caution
Do not press the bonnet into the latch to avoid dents.