Opel Corsa: Windows / Heated rear window. Sun visors. Roller blinds
Heated rear window
Operated by pressing

together with heated exterior mirrors.
Heating works with the engine running and is switched off automatically after a short time.
Depending on climate control system,

is located at a different position.
Vehicles with heating and ventilation system or air conditioning system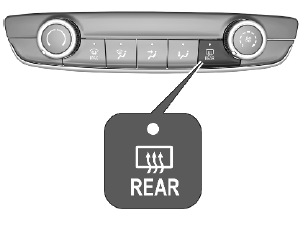 Vehicles with electronic climate control system
Sun visors
The sun visors can be folded down or swivelled to the side to prevent dazzling.
If the sun visors have integral mirrors, the mirror covers should be closed when driving.
A ticket holder is located on the backside of the sun visor.
Roller blinds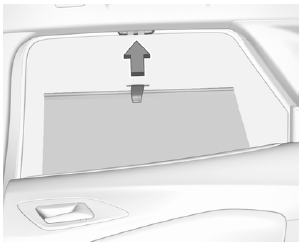 To reduce sunlight at the rear seats, pull the blind upwards using the grip and engage it at the top of the door frame.
Warning Take care when operating the power windows. Risk of injury, particularly to children. If there are children on the rear seats, switch on the child safety system for the power windows...
Glass panel Sunblind The sunblind is operated manually. Slide the sunblind to the desired position...
Other information:
Press , the adaptive cruise control is in pause mode and a message is displayed. The vehicle is driven without adaptive cruise control. The adaptive cruise control is deactivated, but not disabled. The last stored set speed remains in memory for later usage. The adaptive cruise control is deactivated automatically in the following cases: The brake pedal is depressed. The vehicle accel..
Parking brake illuminates red. Illuminates when the parking brake is applied and ignition is switched on Electric parking brake illuminates or flashes red. Illuminates Electric parking brake is applied. Flashes Electric parking brake is not applied automatically. The application or the release are faulty. Warning Have the cause of the fault remedied immediately by a workshop. Electric parki..