Opel Corsa: Windows / Heated rear window. Sun visors. Roller blinds
Heated rear window
Operated by pressing

together with heated exterior mirrors.
Heating works with the engine running and is switched off automatically after a short time.
Depending on climate control system,

is located at a different position.
Vehicles with heating and ventilation system or air conditioning system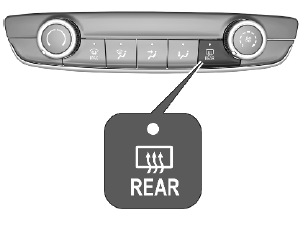 Vehicles with electronic climate control system
Sun visors
The sun visors can be folded down or swivelled to the side to prevent dazzling.
If the sun visors have integral mirrors, the mirror covers should be closed when driving.
A ticket holder is located on the backside of the sun visor.
Roller blinds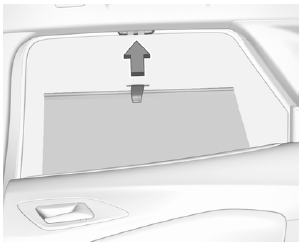 To reduce sunlight at the rear seats, pull the blind upwards using the grip and engage it at the top of the door frame.
Warning Take care when operating the power windows. Risk of injury, particularly to children. If there are children on the rear seats, switch on the child safety system for the power windows...
Glass panel Sunblind The sunblind is operated manually. Slide the sunblind to the desired position...
Other information:
The radar unit is located in the middle of the front bumper. Warning The radar unit was aligned carefully during manufacture. Therefore, in the event of a frontend impact, do not use the system. The front bumper may appear to be intact, however the sensor behind may be affected and react incorrectly. After an accident, consult a workshop to verify and adjust the radar unit position. War..
Lane keep assist supports the driver to avoid unintended leaving of the lane. The front camera observes road edges, as well as the lane markings between which the vehicle is driving. If the vehicle approaches a road edge or a lane marking, the steering wheel is gently turned to position so that the vehicle turns back into the lane. The driver will then notice a turning movement of the st..