Opel Corsa: Keys, doors and windows / Interior mirrors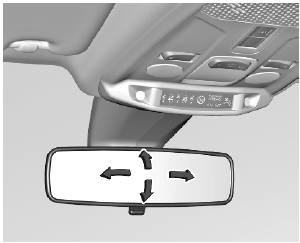 To adjust the mirror, move the mirror housing in the desired direction.
Manual anti-dazzle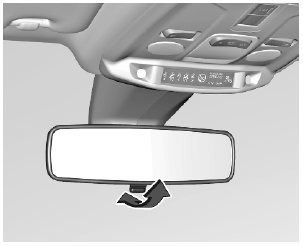 To reduce dazzle, adjust the lever on the underside of the mirror housing.
Automatic anti-dazzle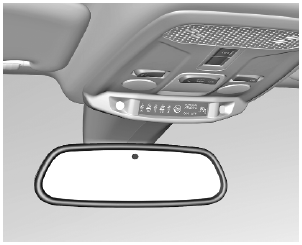 Dazzle from following vehicles is automatically reduced, when driving in the dark.
Convex shape The shape of the mirror makes objects appear smaller, which will affect the ability to estimate distances. Electric adjustment Select the relevant exterior mirror by pushing to the left or right...
Other information:
Remove the protective cover by pulling. Withdraw the bulb socket from the reflector housing. Detach the bulb from the bulb socket and replace the bulb. Insert the bulb socket into the reflector housing. Fit the protective cover on. ..
Do not place any objects on the cover. Removing cover Unhook retaining straps from tailgate. Lift cover at the front and push it upwards at the rear. Remove the cover. Fitting cover Engage cover in side guides and fold downwards. Attach the retaining straps to the tailgate...