Opel Corsa: Keys, doors and windows / Exterior mirrors
Convex shape
The shape of the mirror makes objects appear smaller, which will affect the ability to estimate distances.
Electric adjustment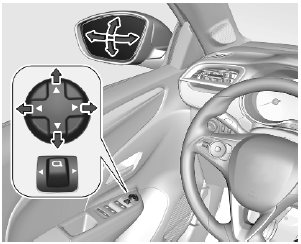 Select the relevant exterior mirror by pushing

to the left or right.
Then swivel the control to adjust the mirror.
Folding mirrors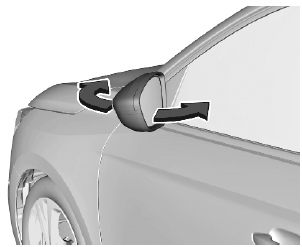 For pedestrian safety, the exterior mirrors will swing out of their normal mounting position if they are struck with sufficient force. Reposition the mirror by applying slight pressure to the mirror housing.
Electric folding
Move

to the centre position.
Pull

rearwards. Both exterior mirrors are folded.
Pull

rearwards again. Both exterior mirrors return to their original position.
If an electrically folded mirror is manually unfolded, pulling

rearwards will only unfold the other mirror electrically.
Heated mirrors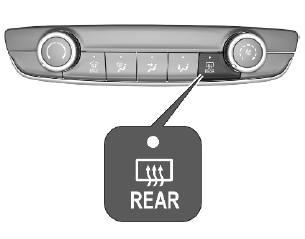 Operated by pressing

.
Heating works with the engine running and is switched off automatically after a short time.