Opel Corsa: Wheel changing / Tightening torques
Caution
If the vehicle is equipped with alloy wheels, tighten the wheel bolts manually at least for the first five turns.
There are two different types of wheels with two different bolts and tightening torques.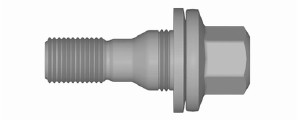 Tightening torque for alloy wheels is 115 Nm.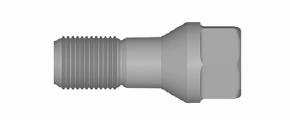 Tightening torque for steel wheels:
15" steel wheel bolts should been tightened with 100 Nm.
16" steel wheel bolts should been tightened with 115 Nm.
Use the correct wheel bolts for the respective wheels.
Make the following preparations and observe the following information: Park the vehicle on a level, firm and non-skid surface. The front wheels must be in the straightahead position...
The jacking positions shown refer to the use of lifting arms and accessory jacks used for changing winter / summer tyres. Rear arm position of the lifting platform centrically under the relevant vehicle jacking point...
Other information:
The control indicators described are not present in all vehicles. The description applies to all instrument versions. Depending on the equipment, the position of the control indicators may vary. When the ignition is switched on, most control indicators will illuminate briefly as a functionality test...
In the following cases, front pedestrian protection may not detect a pedestrian ahead or sensor performance is limited: vehicle speed is out of range from 5 km/h to 80 km/h in forward gear driving on winding or hilly roads driving in the dark weather limits visibility, such as fog, rain, or snow the sensor in the windscreen or the radar unit behind the front bumper are blocked by sn..