Opel Corsa: Wheel changing / Tightening torques
Caution
If the vehicle is equipped with alloy wheels, tighten the wheel bolts manually at least for the first five turns.
There are two different types of wheels with two different bolts and tightening torques.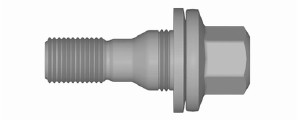 Tightening torque for alloy wheels is 115 Nm.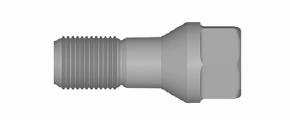 Tightening torque for steel wheels:
15" steel wheel bolts should been tightened with 100 Nm.
16" steel wheel bolts should been tightened with 115 Nm.
Use the correct wheel bolts for the respective wheels.
Make the following preparations and observe the following information: Park the vehicle on a level, firm and non-skid surface. The front wheels must be in the straightahead position...
The jacking positions shown refer to the use of lifting arms and accessory jacks used for changing winter / summer tyres. Rear arm position of the lifting platform centrically under the relevant vehicle jacking point...
Other information:
Brightness of the following lights can be adjusted when the exterior lights are on: instrument panel illumination Info Display illuminated switches and operation elements Turn thumb wheel and hold until the desired brightness is obtained...
Recommended fluids and lubricants Required engine oil quality Countries included in country groups 1 to 3 Engine EC5F: B71 2290, B71 2296 or B71 300 may also be used. Countries included in country group 4 Countries included in country group 5 Engine oil viscosity grades Engine data 1) A country specific label at the fuel filler flap can supersede the engine specific requirement. 2) In certai..