Opel Corsa: Warning lights, gauges and indicators / Fuel gauge. Engine coolant temperature gauge
Fuel gauge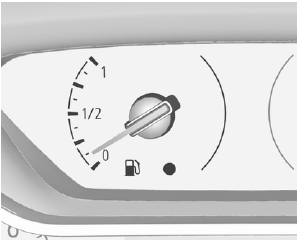 Control indicator
illuminates if the fuel level is low.
Never run the fuel tank dry.
The top-up quantity may be less than the specified fuel tank capacity, due to the remaining fuel in the tank.
Engine coolant temperature gauge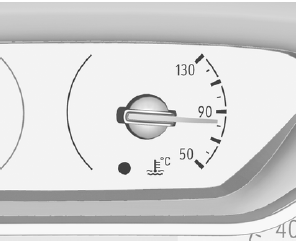 Displays the coolant temperature.
50 : engine operating temperature not yet reached
90 : normal operating temperature
130 : temperature too high
Control indicator

illuminates if coolant temperature is too high. Switch off engine immediately.
Caution
If engine coolant temperature is too high, stop vehicle, switch off engine. Danger to engine. Check coolant level.