Opel Corsa: Warning lights, gauges and indicators / Speedometer, Odometer, Trip odometer and Tachometer
Speedometer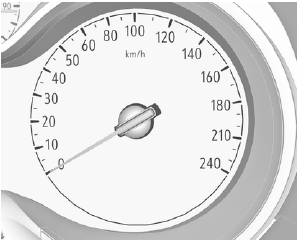 Indicates vehicle speed.
Odometer
The total recorded distance is displayed in km.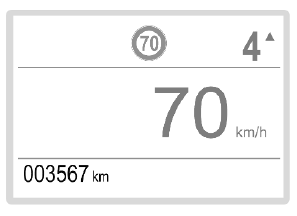 Trip odometer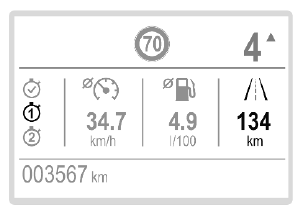 The recorded distance since the last reset is displayed in the Driver Information Centre.
Two trip odometer pages are selectable in the trip / fuel information menu for different trips.
Trip odometer counts up to 9,999 km.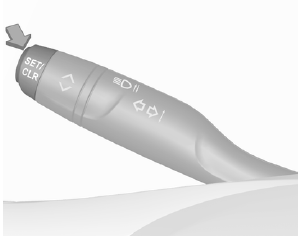 Press SET / CLR for 2 seconds to reset the trip odometer.
Tachometer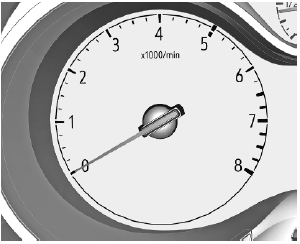 Displays the engine speed.
Drive in a low engine speed range for each gear as much as possible.
A red marker indicates the beginning of the warning zone of excessive revolutions. For Diesel engines, the warning zone starts at 5000 revolutions per minute. For petrol engines, the warning zone starts at 6500 revolutions per minute.
Caution
If the needle is in the red warning zone, the maximum permitted engine speed is exceeded. Engine at risk.
Fuel gauge Control indicator illuminates if the fuel level is low. Never run the fuel tank dry. The top-up quantity may be less than the specified fuel tank capacity, due to the remaining fuel in the tank...
Other information:
Antilock brake system (ABS) prevents the wheels from locking. ABS starts to regulate brake pressure as soon as a wheel shows a tendency to lock. The vehicle remains steerable, even during hard braking. ABS control is made apparent through a pulse in the brake pedal and the noise of the regulation process...
Winter tyres Winter tyres improve driving safety at temperatures below 7 °C and should therefore be fitted on all wheels. In accordance with country-specific regulations, affix the speed sticker in the driver's field of view. All tyre sizes are permitted as winter tyres...