Opel Corsa: Info Display / Multimedia / Multimedia Navi / Multimedia Navi Pro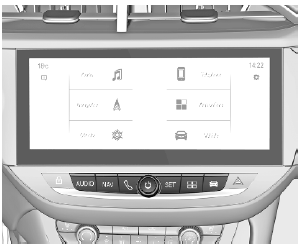 The illustrations show different variants of the infotainment system.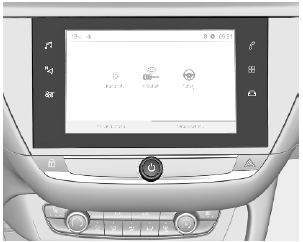 Selecting menus and settings
There are three options to operate the display:
via buttons next to the display
by touching the touchscreen with the finger
via speech recognition
Button and touch operation
Press

to switch on the display.
Press
to select system settings (units, language, time and date).
Press

to select vehicle settings or driving functions.
Touch required menu display icon or a function with the finger.
Confirm a required function or selection by touching.
Touch

or

on the display to exit a menu without changing a setting.
For further information, see Infotainment Manual.
Speech recognition
Description see Infotainment Manual.