Opel Corsa: Exterior lighting / Headlight flash. Headlight range adjustment. Headlights when driving abroad. Daytime running lights
Headlight flash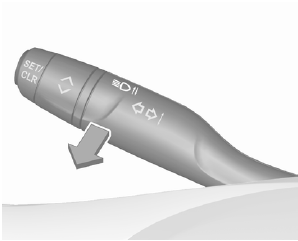 Pull to activate the headlight flash.
Headlight range adjustment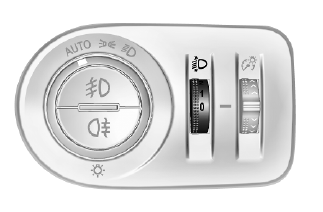 To adapt headlight range to the vehicle load to prevent dazzling, turn thumb wheel

to required position.
0 : front seats occupied
1 : all seats occupied
2 : all seats occupied and load compartment laden
3 : driver's seat occupied and load compartment laden
Headlights when driving abroad
When driving in countries where traffic drives on the opposite side of the road, the headlights do not have to be adjusted.
Daytime running lights
Daytime running lights increase visibility of the vehicle during daylight. They are switched on automatically when the engine is running.
The system switches between daytime running lights and low beam automatically, depending on the lighting conditions.