Opel Corsa: Storage / Load compartment
The rear seat backrest is divided into 2/3 to 1/3 parts. Both parts can be folded down individually to increase the size of the load compartment.
Before folding rear seat backrests, execute the following if necessary:
Move front seats forward if necessary.
Remove the load compartment cover.
Press and hold the catch to push the head restraints down.
Folding down/up rear backrests
Check that the seat belts are not engaged in the seat belt buckles, so that the backrests can be moved.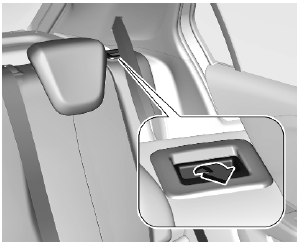 Pull the release lever on one or both outer sides and fold down the backrests onto the seat cushion.
To fold up, raise the backrests and guide them into an upright position until they engage audibly. Make sure that the belts are positioned correctly and stay clear of the folding area.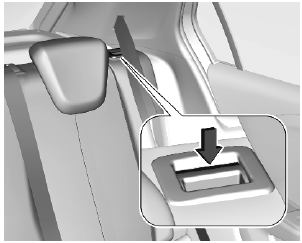 The backrests are properly engaged when the red marks near the release levers are no longer visible.
Warning
When folding up, ensure that backrests are securely locked in position before driving. Failure to do so may result in personal injury or damage to the load or vehicle in the event of hard braking or a collision.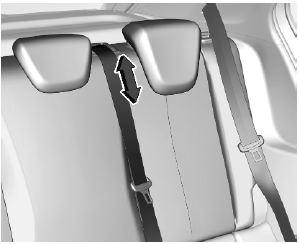 The seat belt of the centre seat could be blocked when the backrest is folded up too quickly. To unlock the retractor, push in the seat belt or pull it out by approx. 20 mm then release.