Opel Corsa: Storage / Storage compartments
Warning
Do not store heavy or sharp objects in the storage compartments. Otherwise, the storage compartment lid could open and vehicle occupants could be injured by objects being thrown around in the event of hard braking, a sudden change in direction or an accident.
Glovebox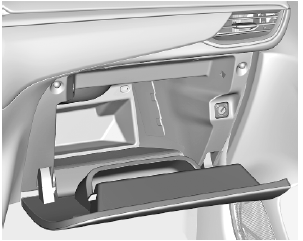 Pull lever to open the glovebox.
The glovebox should be closed whilst driving.
Cupholders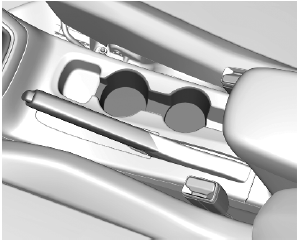 Cupholders are located in the centre console.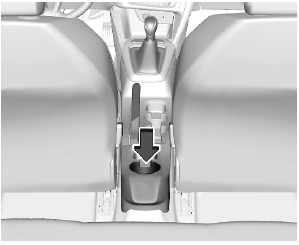 Depending on the version, additional cupholders may be located in the centre console.
Door panel storage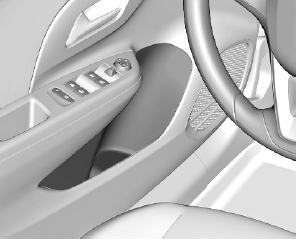 A storage compartment is located in the front and rear door panels.
Centre console storage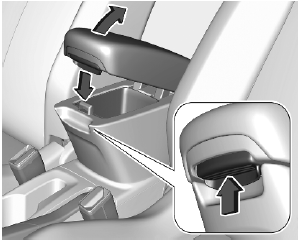 A storage compartment is located in the storage container.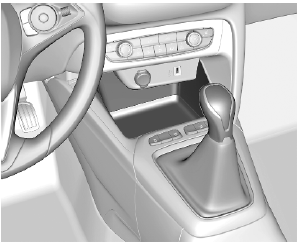 A storage compartment is located in the centre console.
The rear seat backrest is divided into 2/3 to 1/3 parts. Both parts can be folded down individually to increase the size of the load compartment. Before folding rear seat backrests, execute the following if necessary: Move front seats forward if necessary...
Other information:
Battery voltage When the vehicle battery voltage is running low, a warning message will appear in the Driver Information Centre. When the vehicle is being driven, the load reduction function temporarily deactivates certain functions, such as the air conditioning, the heated rear window, heated steering wheel, etc...
The adaptive cruise control is an enhancement to the conventional cruise control with the additional feature of maintaining a certain following distance to the vehicle ahead. It uses radar and camera sensors to detect the vehicles ahead. If no vehicle is detected in the driving path, the adaptive cruise control will behave like a conventional cruise control...