Opel Corsa: Storage / Storage compartments
Warning
Do not store heavy or sharp objects in the storage compartments. Otherwise, the storage compartment lid could open and vehicle occupants could be injured by objects being thrown around in the event of hard braking, a sudden change in direction or an accident.
Glovebox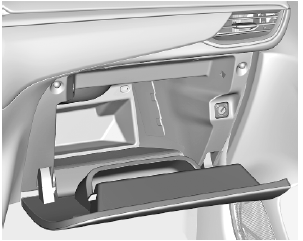 Pull lever to open the glovebox.
The glovebox should be closed whilst driving.
Cupholders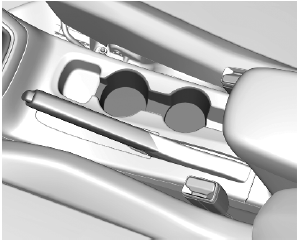 Cupholders are located in the centre console.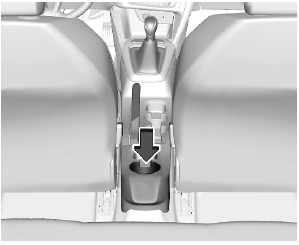 Depending on the version, additional cupholders may be located in the centre console.
Door panel storage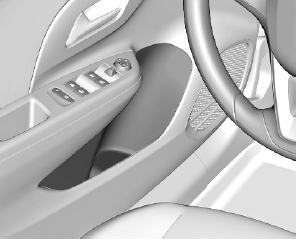 A storage compartment is located in the front and rear door panels.
Centre console storage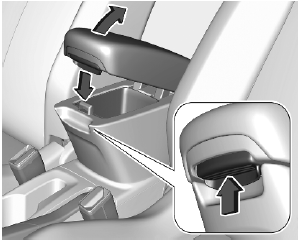 A storage compartment is located in the storage container.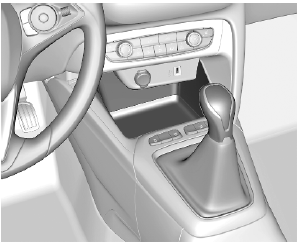 A storage compartment is located in the centre console.
The rear seat backrest is divided into 2/3 to 1/3 parts. Both parts can be folded down individually to increase the size of the load compartment. Before folding rear seat backrests, execute the following if necessary: Move front seats forward if necessary...
Other information:
The instructions on the display show: general hints and warning messages the demand to stop the vehicle, when a parking slot is detected the direction of driving during the parking manoeuvre the demand to shift into reverse or first gear the demand to stop or to drive slowly the successful completion of the parking manoeuvre indicated by a pop-up symbol and a chime the cancel..
Air intake The air intake in front of the windscreen in the engine compartment must be kept clear to allow air intake. Remove any leaves, dirt or snow. Air conditioning regular operation In order to ensure continuously efficient performance, cooling must be operated for a few minutes once a month, irrespective of the weather and time of year. Operation with cooling is not possible when t..