Opel Corsa: Storage / Storage compartments
Warning
Do not store heavy or sharp objects in the storage compartments. Otherwise, the storage compartment lid could open and vehicle occupants could be injured by objects being thrown around in the event of hard braking, a sudden change in direction or an accident.
Glovebox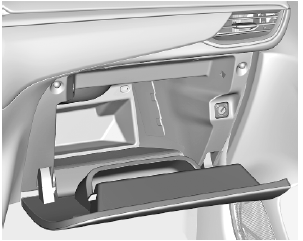 Pull lever to open the glovebox.
The glovebox should be closed whilst driving.
Cupholders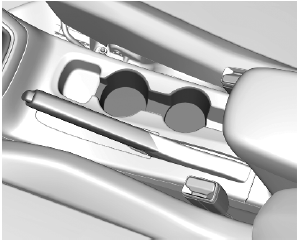 Cupholders are located in the centre console.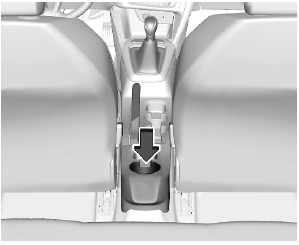 Depending on the version, additional cupholders may be located in the centre console.
Door panel storage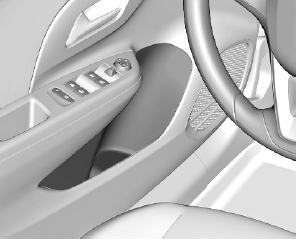 A storage compartment is located in the front and rear door panels.
Centre console storage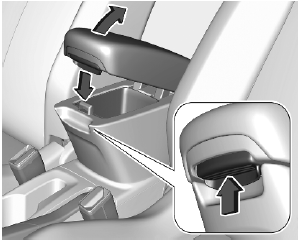 A storage compartment is located in the storage container.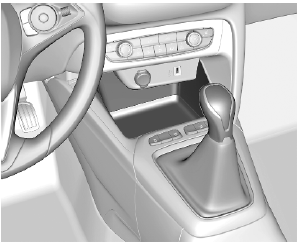 A storage compartment is located in the centre console.
The rear seat backrest is divided into 2/3 to 1/3 parts. Both parts can be folded down individually to increase the size of the load compartment. Before folding rear seat backrests, execute the following if necessary: Move front seats forward if necessary...
Other information:
Electronic key system operation This system allows automatic vehicle locking and unlocking simply by detection of the electronic key. The electronic key must be outside the vehicle. Zone 1: switching on entry lighting Zone 2: automatic locking on leaving the vehicle Zone 3: automatic unlocking on approaching the vehicle Note A short time after automatic unlocking, the vehicle is r..
Setting speed by the driver The adaptive cruise control has to be switched on manually at a speed between 30 km/h and 180 km/h. For vehicles with automatic transmission, the automatic selector lever must be in position D or M. Accelerate to the desired speed and move the thumb wheel to SET/-. The current speed is stored and maintained. The speed value is indicated in the Driver Informati..