Opel Corsa: Controls / Rear window wiper and washer
Rear window wiper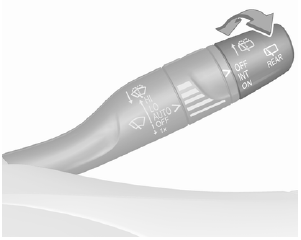 OFF : off
INT : intermittent operation
ON : continuous operation
Do not use if the rear window is frozen.
Switch off in car washes.
The rear window wiper comes on automatically when the windscreen wiper is switched on and reverse gear is engaged.
Activation or deactivation of this function can be changed in the Vehicle personalisation menu.
Rear window washer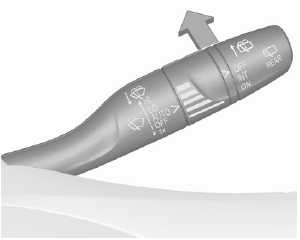 Push lever.
Washer fluid is sprayed onto the rear window and the wiper wipes a few times.